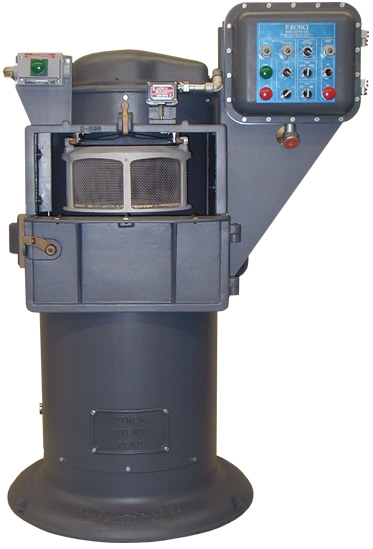 Ronci's Dip Spin Centrifugal Coating Machines
Achieve High Quality Results While Enjoying Substantial Savings
This is a combination dipping and spinning machine for completely coating large quantities of small parts with dry film coatings, paints, lacquers, and waxes, along with rubber-bonding adhesives, anti-tarnishing coatings, dyes and even precious metal solutions.

To keep evaporation of the coating substance to a minimum, the material tank is enclosed in the machine. Also, to assure the proper material flow on the parts being coated, both operations are performed within the solvent atmosphere. This also permits the spun off coating material to remain in the tank. NO WASTE!

We'll be happy to sample coat your products! Contact us today to arrange for free coating of your parts with you material - or perhaps for a demonstration of a Ronci machine in action!
Ronci's Lineup of Dip Spin Centrifugal Coating Machines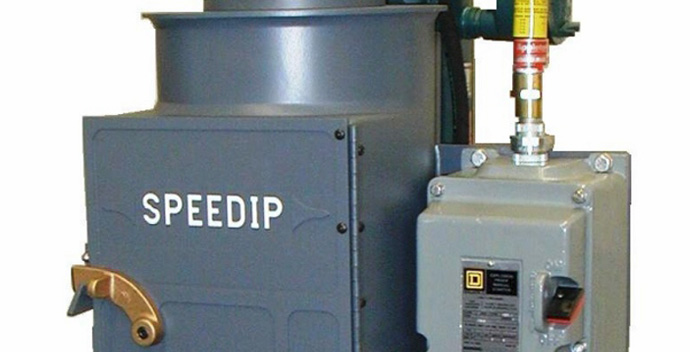 Ideally suited for small quantities or small parts. Requires only a small amount of coating material
Focused on Manufacturing Quality Products
The Ronci centrifugal coater was developed by Philip Ronci in 1937 as a way to efficiently apply laquers to the solid brass shoe buckles he manufactured.

Almost 80 years later, P. Ronci Machine Co. continues it's legacy of producing industry leading equipment that has been sold and shipped the world over. In addition to the spin dip machines, Ronci created the Laser Grader, a unique piece of machinery that provides unmatched precision for the construction market.